Where are bed bugs most likely to be found?
Monday, June 5, 2017
Whether at home or traveling for summer vacation, bed bugs could be a key concern. Although named for their habit of feeding on human hosts in bed, they can be found in all types of locations and items. To promote public awareness and to help avoid infestations, the National Pest Management Association (NPMA) has declared June 4-10, 2017 as Bed Bug Awareness Week. Rose Pest Solutions is joining NPMA in this important public education effort by sharing common signs of a bed bug infestation to keep an eye out for this summer.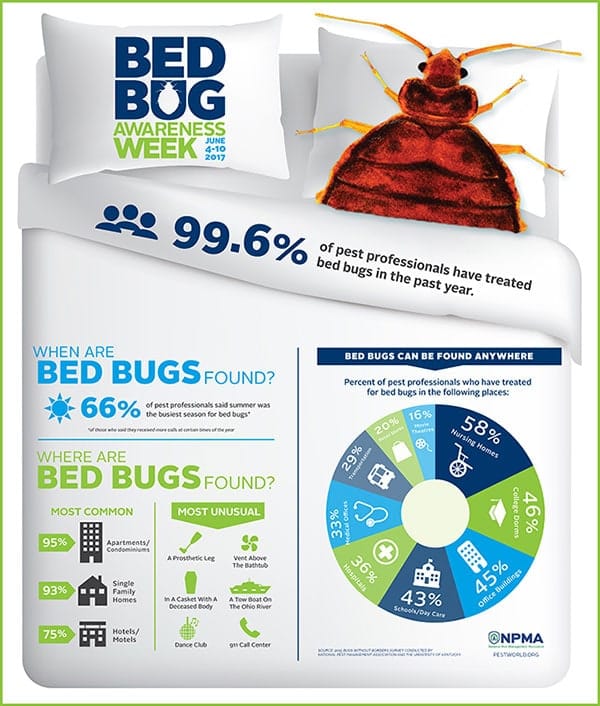 More Information about our bed bug inspections and bed bug treatments