Rodents Could be What's Causing Your Car Troubles This Winter
Monday, March 2, 2020
It's no secret how costly it is to fix car troubles. From transmission issues to radiator problems, the price that comes with headaches under the hood have Americans going into overdrive every year. And during the coldest months of the year in the Midwest, did you know that rodents could be the culprit behind these car troubles?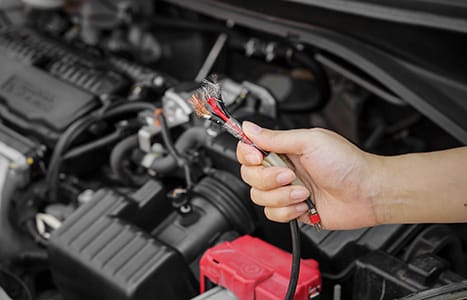 Right as we're in the midst of winter, Rose Pest Solutions, the nation's oldest pest management company providing industry-leading pest management technology, is warning that the cold weather could be driving rodents inside vehicles.
"It's not something we think about too often – most of us only relate rodent infestations to something that happens inside our home, not in our car," said Mark Vanderwerp, board-certified entomologist and manager of education and training for Rose Pest Solutions. "Cars and trucks offer a protected place for mice and rats to nest during the winter – and once they settle in they love to chew on wires."
Car owners should watch out for these common signs which can point to rodent activity in their vehicle:
Footprints in freshly fallen snow around the vehicle
Gnawed wiring under the hood
Droppings scattered underneath or inside of the vehicle
People who park their cars outside, or park for an extended time without use, are at a higher risk for rodent infestation.
Vanderwerp says a few simple things can be done to prevent rodents from costing you hundreds, perhaps thousands, of dollars this winter. Some of the proper prevention techniques include:
Park in a garage if possible
If you park outside choose a well-lit location, which will be less attractive to rodents (and criminals)
Periodically check under the hood and inspect around the vehicle for rodent evidence
If rodents are suspected to be present place traps or other control devices under the hood or on top of the front tires (beware that other animals like cats and dogs may be able to reach these areas too)
Don't store food in your car! Used napkins, snack wrappers, and fast food bags can also be attractive