Rose Pest Solutions Earns Fifth Consecutive Copesan Quality Partner of the Year Award
Tuesday, June 4, 2019
Rose Pest Solutions, the nation's oldest pest management company, is pleased to announce that it has earned its fifth consecutive Quality Partner of the Year award from Copesan, the national pest management provider.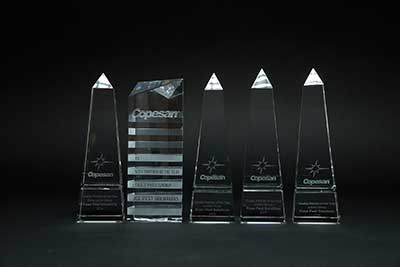 The award is given annually to Copesan partners with the highest level of consistent quality in their division based on service delivery, net promoter score (NPS), audits and action plan follow-through and adherence to specific client protocols.
Rose has earned the Quality Partner Award in the Jumbo category for five years in a row, and nine years out of the last 12.
"This is a great honor for Rose," said Russ Ives, CEO of Rose Pest Solutions. "I'm tremendously proud of all of our employees who work so hard every day, and this award reflects the incredible passion and dedication they bring to servicing their clients."
Copesan is an alliance of pest management companies throughout North America united to provide commercial pest control.
More information about Rose Pest Solutions commercial pest control services.