Wildlife Removal and Control Services
At Rose Pest Solutions, we realize how annoying and potentially damaging it can be to have wildlife running rampant in and around your home. From squirrels and bats in the attic to raccoons and skunks tipping over your trash bins, wild animals are irritating at best and can cause significant damage from ripping apart soffits to leaving behind fecal droppings and destroying property. That is why we offer the following residential wildlife removal services:
Bat Removal

Chipmunk Control

Squirrel Removal

Mole and Vole Control

Opossum Removal

Raccoon Removal

Skunk Removal
Get Rid Of Raccoons, Skunks And Other Nuisance Wildlife With Rose
Our wildlife removal is a professional and effective solution for your wild animal issues, no matter how big. Our services are customizable to your needs as a homeowner.
Effective Animal Trapping And Removal
Designed to get rid of critters like bats, skunks, raccoons, and squirrels. Don't let wild animals invade your home and destroy your yard! Contact Rose Pest Solutions for more information.
Rose Pest Solutions offers wildlife removal services throughout our service area of Michigan, Ohio, and Indiana. We offer a fully integrated wildlife control program designed to remove and prevent animals from invading your home. Our services are tailored to local wildlife problems and are available for most types of wildlife. Our skilled pest control technicians will:
Inspect your property for infestations

Identify what type of pest is posing a threat to your home and family

Humanely trap and remove all wildlife on your property

Seal up entry points to keep animals from entering your home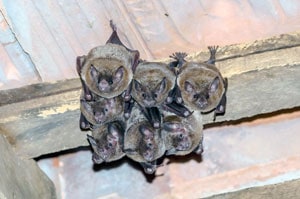 We will also create a plan to create a wildlife-free environment, identifying potential trouble spots that will make our residence less appealing to pesky animals. Rose Pest Solutions offers wildlife removal services for homes in Michigan, Ohio, Kentucky, Indiana, West Virginia and Western Pennsylvania. Contact us today for your free inspection.
PROUD MEMBERS NATIONAL WILDLIFE CONTROL OPERATORS ASSOCIATION