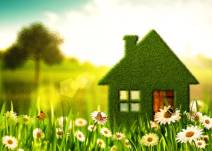 For Complete Peace Of Mind Consider The Rose Home Service Program.
What is the Rose Home Service Program?
The Rose Home Service program is designed to prevent pests from getting into your home. Over the years, we've found pest prevention is much more efficient and cost-effective than trying to get rid of pests once they've entered your home. This is the basic philosophy behind our home service program.
Guaranteed To Protect Your Home And Family
The Rose Home Service Program is guaranteed to protect your home against common household pests. Our home pest control includes pre-scheduled interior and exterior services over a 12 month period. If additional visits are needed, we will come out at no charge to you – it's part of our guarantee to keep your home pest-free! If you have a pest problem in your home, Contact Rose today to schedule an appointment!
Our Home Pest Control Service Program includes:
Pre-scheduled interior and exterior services

Visual interior and exterior inspection of the accessible areas

A written report of our findings and recommended actions

Suggestions and recommendations for eliminating future pest problems in and around your home

Interior and exterior preventative services for the home
Common Household Pests covered under the program:
Carpenter ants, Centipedes, Cockroaches, Crickets, Earwigs, Fleas, Ground beetles, Ground-nesting ants, Household spiders, Mice, Millipedes, Pillbugs/Sowbugs, Rats, Silverfish, Stored grain insects
Contact us today for year-round peace of mind at one low price!
Call (800) 966-7673 or fill out the form below to schedule your service.