Rose Staff Entomologists
Rose Pest Solutions is committed to leading the Pest Management Industry by delivering the most professional, responsive, and innovative pest management services. In order to maintain this commitment, Rose Entomologists provide ongoing training programs for The Rose Technicians. This training provides the Rose Technicians with the skills and knowledge to meet the ever-changing needs of their customers.
In order to provide proper training to our technicians, we employee three Board Certified Entomologists. They are responsible for the continuous training of the Rose service technicians. In addition, The Rose Entomologists conduct in-house training programs for commercial, industrial and institutional businesses, as part of our fully integrated pest management programs. The Rose Entomologists, Mark Sheperdigian(VP of Technical Services), Mark Vanderwerp(Director of Education and Training) and Dale Hodgson (Technical Supervisor) are also asked to speak at various colleges and pest control associations.

Mark D. Sheperdigian, B.C.E. VP of Technical Services
Mark D. Sheperdigian has been working in the urban pest management industry since April of 1983, after graduating from Michigan State University in 1982 with his Bachelors of Science in Entomology. During that time, "Shep" has held a variety of positions in service, sales, management, and technical support. In January of 1987, he joined Rose Pest Solutions in Troy, Michigan where he currently serves as Vice President of Technical Services.
A Board Certified Entomologist in Urban and Industrial Entomology, Sheperdigian is a regularly invited speaker to many conferences and training courses. He is a regular columnist for Pest Management Professional Magazine and has served on technical committees, blue ribbon panels, and working groups for state and local groups.
Michigan State University Entomology Department featured Alumni
Memberships & Credentials: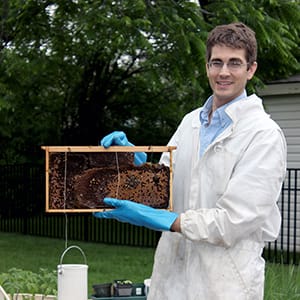 Mark Vanderwerp, B.C.E. Manager of Education and Training
Mark is the Manager of Education and Training for Rose Pest Solutions. He is based out of Rose's Troy, MI corporate office where he oversees e-learning content, conducts face-to-face training for all new field employees, educates the public on current pest management issues, and dabbles in work-site safety education and policy. Mark joined Rose in 2006 as a service technician in the Grand Rapids, MI district office, where he ran a route for 4 years. After this he served as a supervisor in Grand Rapids before moving into his current role in 2013.
He graduated with a bachelor's degree in entomology from Michigan State University; instilled with the giddy willingness of someone ready to dive headlong into a career in urban pest management.
Memberships & Credentials: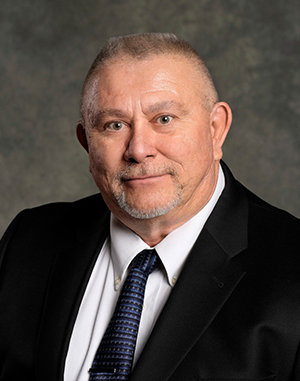 Dale R. Hodgson, B.C.E. Regional Technical Supervisor
Dale Hodgson is the regional technical manager responsible for providing technical support to Rose Pest Solutions Ohio-based operations and is based in the company's Cuyahoga Falls, OH office. Hodgson earned degrees from Walsh University, North Canton, OH and the University of Michigan, Ann Arbor MI.
A member of the Entomological Society of America and board-certified entomologist, Hodgson has a varied background with experience in both outdoor and structural pest management. Before joining Rose, he spent 14 years with the University of Michigan, developing and providing the school's pest management programs.
Hodgson is a respected technical resource person throughout the pest control industry and is widely respected for his active presence in industry associations and his many published articles. His articles have been published in Facilities Management and Pest Control Technology magazines and he served as Education Committee Chairman on the Board of Directors of the Michigan Pest Control Association from 1997 until 2004.
Hodgson is also noted for developing and presenting training seminars for the Michigan Pest Control Association, the Michigan Department of Agriculture and the Ohio Pest Control Association. His work has been recognized by the United States Environmental Protection Agency for its contribution to the development of Michigan's Integrated Pest Management training programs.
In his free time, he builds and flies high-powered model rockets.
Memberships & Credentials: