Commercial Disinfection Services
Rose Pest Solutions Now Offers Disinfection Services For Businesses In Michigan, Ohio, and Indiana.
Rose offers a structural disinfecting service that quickly and effectively kills bacteria, fungi, and viral pathogens (including SARS-CoV-2) on hard, non-porous surfaces. It's imperative that any disinfection procedure is performed properly, so Rose uses only products recognized by the Environmental Protection Agency's (EPA) "List N". Our broad-spectrum treatment effectively combats all of the following:
SARS-CoV-2 (the cause of COVID-19)
Hantavirus
Salmonella
Hepatitis B and C
Influenza A (H1N1)
HIV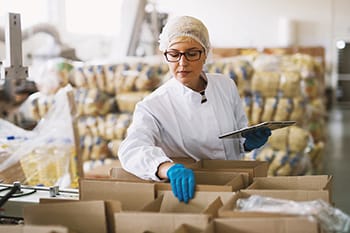 Ideal For A Variety Of Venues
Restaurants
Manufacturing Facilities
Food Processing Facilities
Schools
Entertainment Venues
Recreational Facilities
Municipalities
Distribution Warehouses
Warehouses
Fast Food Outlets
Retail Outlets
Office Buildings
Optimal For High-Touch Surfaces
This detailed service can be tailored to comprehensively disinfect all non-porous, high-touch areas including:
Doors
Handles & Knobs
Office

Furniture

Handrails

Keyboards

Workplace Surfaces

Phones

Remotes

HVAC Controls

Light Switches

Sinks & Faucets
Microwaves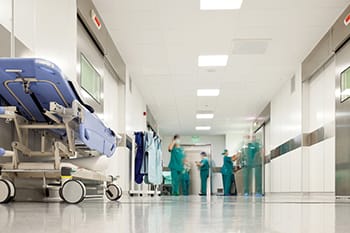 Features & Benefits
Experience Peace Of Mind
Know that all high-touch areas have been fully disinfected
Be assured that products used work against a broad range of environmental pathogens
Protect Everyone
Instill confidence in customers, employees, and suppliers
Demonstrate your commitment to take every precaution necessary
Why Rose Pest Solutions
Rose has been protecting the health and wellness of its clients for over 160 years
Our technicians are professionally trained and follow the latest CDC and OSHA guidelines
Rose comes equipped with the proper tools and protective equipment to do the job professionally
Specific safety protocols have been designed to address everything from preparation to post-treatment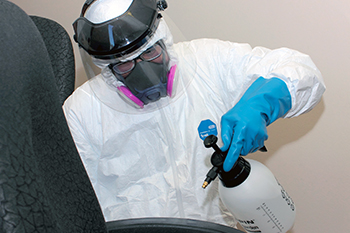 Commercial Disinfection Services - Frequently Asked Questions
What is a disinfection service?
It's a specialized, in-depth treatment intended to combat dangerous pathogens on high-touch surfaces and other impacted areas.
What is the difference between Sanitizing and Disinfecting?
Sanitizing a surface, as defined by the EPA, seeks to "reduce, but not necessarily eliminate, microorganisms from the inanimate environment to levels considered safe as determined by public health codes or regulations."
Disinfecting a surface kills 100 percent of bacteria, fungi, and viruses on both surfaces and objects through the use of active ingredients.
How does Rose apply the materials?
Rose customizes the approach to every facility, based on specific needs. Our methods can include spraying, misting, and wiping.
Do I need to prepare my facility for treatment?
Some preparation is required from your team (primarily, removal of clutter). A preparation list will be provided in advance to guide your preparations.
Will I need to close my facility for a long time?
No. The service can be scheduled to occur between shift changes, during break times, and before or after opening. In most cases, the building can be reentered in as little as an hour after service.
How long does the treatment last?
The disinfection lasts until new germs are reintroduced to the surfaces. It does not continue to kill germs after it's allowed to dry, so consider scheduling regular treatments to break potential transmission cycles – especially during an active outbreak.