Five Ways You Could Be Attracting Termites to Your Home
Monday, March 1, 2021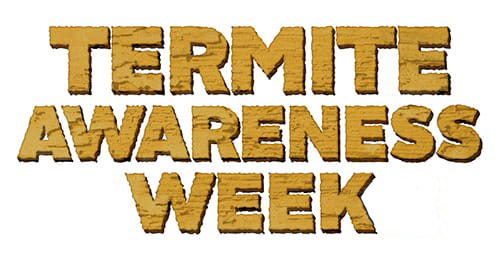 To help prevent termite infestations before they begin, we're sharing some of the ways homeowners could be attracting termites to their homes and how to stop them before it's too late.
With spring around the corner, now is the time of year when termites begin to swarm. Although there are only a few species of termites homeowners need to be concerned about in Michigan, Ohio, and Indiana, each of them has the ability to overtake your property and cause costly damage. When it comes to preventing a termite infestation, it's important to know what actions you can take to ensure you're not attracting them to your home in the first place.
Homeowners can keep their property protected from termites by doing their best to avoid the following:
Stacking firewood near the home. Firewood is especially attractive to termites, and having it too close to the home can attract them inside. Be sure to store firewood at least 20 feet from the home and five feet off of the ground.
Improper drainage. Termites love water and clogged gutters offer the perfect opportunity to collect moisture. Divert rainwater away from the foundation of your home using down-spout extenders and be sure to regularly clear your gutters of leaves and debris.
Excess mulch. Although mulch can provide a beautiful touch to your yard, it serves as a meal for termites and also retains water. Minimize the use of mulch and be sure to keep it at least 15 inches from the foundation of the home.
Trees growing near the home. Tree limbs and leaves can provide a pathway to your home for termites seeking a new colony location.
Excess wood throughout the yard. Any rotting wood material is an easy meal for termites, so be sure to remove any logs or tree stumps from your property.
"Homeowners who notice signs of these wood-destroying pests in and around their property should contact a pest professional who can best determine the extent of the problem and recommend a proper treatment plan," added Craig.
For more information on termite identification and prevention click here.
If you suspect you have a termite infestation Call Rose Pest Solutions to schedule your inspection.