Stinging insects can be dangerous; however, not all are aggressive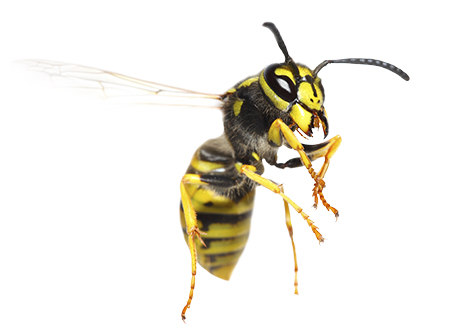 Did you know?
Stinging insects are responsible for over 160,000 emergency room visits each year.

Only female bees and wasps are actually capable of stinging.

Wasps feed on sweet liquids, and they can even get drunk after ingesting fermented liquids.

Yellowjackets have a high level of aggression, especially in late summer, and will nest in the ground or higher up attached to a tree or structure.