Now Hiring: Rise Through the Ranks at Rose Pest Solutions
Thursday, March 3, 2022
Rose Pest Solutions, the nation's oldest pest management company, is seeking individuals across the Midwest to join its team of talented account managers, call service representatives, and service technicians. Multiple, full-time positions are available in Indiana, Michigan, and Ohio, three states that Rose Pest Solutions has been servicing for decades.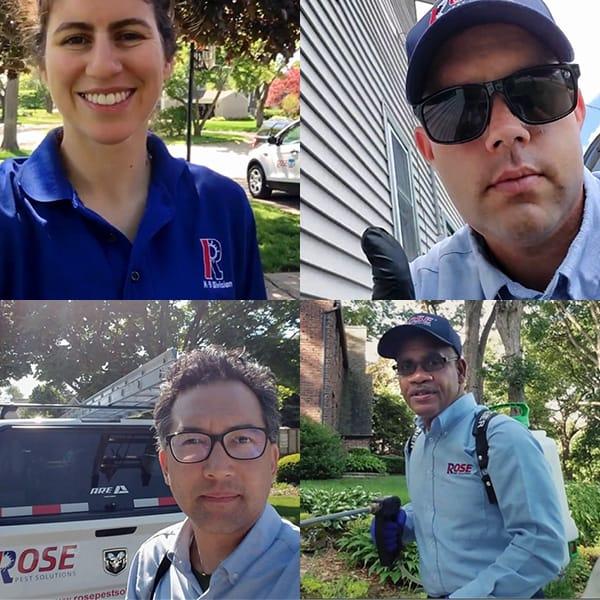 Immediate openings at Rose Pest Solutions include:
Account managers:

Annual base pay begins at $30,000 plus commission.

Responsible for overseeing client relationships and selling integrated pest management programs and solutions.

Compensation plan includes company car, notebook computer, and cell phone.

Applicants must possess a high school diploma or equivalent and have a good driving record.
Client service representatives:

Base pay begins at $15.95 an hour, plus commission.
Responsible for scheduling service requests, logging current and new client calls, and ensuring follow-through by service and sales employees.
Independent workspace in a fast-paced environment.
Applicants must have good communication and computer skills, be detail-oriented and be able to work cooperatively with clients with a desire to help others.
Service technicians:

First year base pay ranges from $30,000 to $42,000 including commission.

Responsible for assessing pest infestation needs, resolving issues, and continuing maintenance for a pest-free environment.

Flexible service hours, along with the opportunity to learn a skilled trade, receive state licensing, paid training, and growth opportunities.

Applicants must be 18 years or older, have a good driving record, pass a drug screening test, possess a high school diploma or equivalent, and have good interpersonal communication skills.
Rose Pest Solutions also provides full-time employees with a comprehensive benefits package consisting of paid time off, dental, dependent care, life, medical, and vision insurance, a 401(k) plan, profit-sharing, and more.
"Here at Rose, we pride ourselves in our family values we've fostered over the years," said Jim Ives, President of Rose Pest Solutions. "When you work at Rose, it's more than just a job. It's a career in a very secure industry with tremendous opportunity for growth and room for advancement through the ranks while learning new skills in a constantly changing field."
Founded in 1860, Rose Pest Solutions is a family business at its core. The company has been under the ownership of the Ives family for 90 of its 162 years in business. In 2022, the fourth generation of Ives are more involved and taking the lead in business operations at Rose Pest Solutions: Jeff Ives, director of operations and technology, Case Ives, director of human resources and Kimberly (Ives) Rodriguez, corporate counsel, are part of the team that their great-grandfather, Harlem Ives, started. Each plan to carry on the traditions that have kept Rose Pest Solutions at the forefront of industry trends and one of the Midwest's leading, most respected pest management companies.
Applicants interested in careers with Rose Pest Solutions can apply for open positions online by visiting www.rosepestsolutions.com/careers.