Rose Pest Solutions Promotes John Kandler to Lansing District Supervisor
Thursday, July 11, 2019
Rose Pest Solutions is pleased to announce the promotion of John Kandler to district supervisor, overseeing the company's Lansing service area.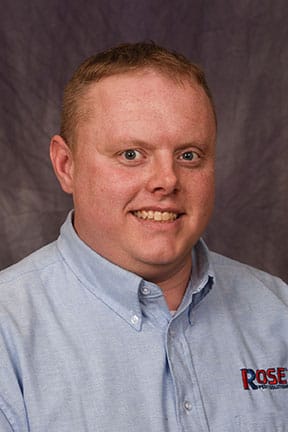 A service technician in the same market since 2017, Kandler assumes all aspects of district operations in his new role, especially those related to client satisfaction and quality control. Kandler will also lead the recruitment, hiring and training of new employees joining the Rose Pest Solutions team.
Prior to joining Rose, Kandler, who lives in Mason, Mich., earned four years of valuable experience in the pest management industry, standing out among his peers for his excellent service quality, route management, documentation and keen attention to detail.
"John's strong client service skills and his proven ability to prioritize and handle multiple tasks will greatly benefit him and the Lansing district in his new role and responsibilities," said Jim Ives, president of Rose Pest Solutions. "We are confident in John's ability to take Rose to the next level."
Rose Pest Solutions provides a wide range of services, including residential and commercial pest control. Technicians always strive to use the least invasive, most effective pest control services to fit each customer's unique needs. Rose Pest Solutions is dedicated to being a good global citizen by keeping environmental impact and human safety at the forefront of its daily operations, which is demonstrated regularly in both residential and commercial services. Technicians at Rose also receive ongoing education and training, which allows them to provide the latest in pest management technology.
You can reach the Rose Pest Solutions Lansing Service Center at: