Rose Cleveland And Cincinnati Supervisors Earn ACE Certification
Wednesday, December 18, 2019
Rose Pest Solutions, the nation's oldest pest management company providing industry-leading pest management technology, is pleased to add to its growing number of Associated Certified Entomologist (ACE) professionals across the company, with longtime Ohio supervisors Billie Jones and Steve Currier recently earning the certification through the Entomological Society of America.
The designation rewards individuals who have trained as professionals in the field of urban pest management through continuing education, self-study and on-the-job experience. Applicants must pass a rigorous 150-question exam that requires a broad knowledge of pests, integrated pest management and pesticides along with the laws and regulations.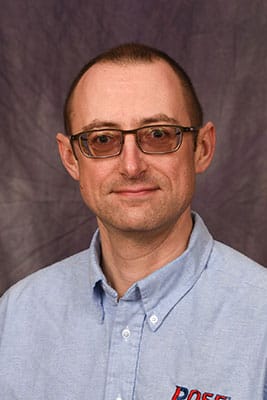 Billie Jones, who currently serves as the Regional QA Supervisor for the West Ohio region in Cincinnati, has been with Rose Pest Solutions since 2000. He started as a technician in the Lansing, Mich. service area before being promoted to a service supervisor in 2013. Jones monitors the training and quality activities in Western Ohio, performs spot inspections on a number of commercial accounts and trains technicians during the onboarding process at Rose. He lives in Troy, Ohio.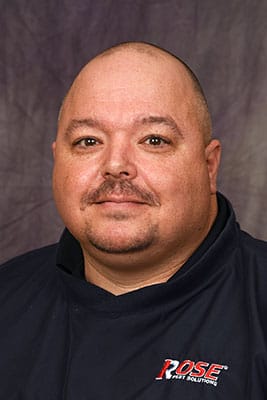 Steve Currier started at Rose Pest Solutions in 2007 and is currently the Regional QA Supervisor for Rose's East Ohio region in Cleveland. He oversees technician operations ensuring Rose Pest Solutions continues to exceed industry standards for clients throughout the Midwest. A father of four, Currier resides in Delta, Ohio.
"Billie and Steve are integral parts of our team," said Russ Ives, president, and CEO of Rose Pest Solutions. "They already do such an outstanding job leading our West and East regions in Ohio, and with their recent designation as Associated Certified Entomologists, Rose now has 11 ACE professionals on staff throughout the company, bolstering our commitment of providing industry-leading service to residential and commercial clients throughout the Midwest."
Rose Pest Solutions provides a wide range of services, including residential and commercial pest control. Technicians will always strive to use the least invasive, most eco-friendly and affordable pest control services to fit each customer's unique needs. Rose Pest Solutions is dedicated to being good global citizens by keeping environmental impact and human safety at the forefront of its daily operations, which is demonstrated regularly in both residential and commercial services. Technicians at Rose also receive ongoing education and training, which allows them to provide the latest in pest control technology.