Abandoned houses are a breeding ground for mosquitoes
Saturday, July 14, 2012
By: Steve Pardo / The Detroit News


Foreclosed, half-finished, or abandoned houses dotting Metro Detroit neighborhoods are providing a handy haven for summer's most dreaded pests -- mosquitoes -- at times when communities can least afford to control them.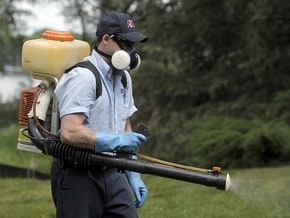 "The economic downturn in Michigan increases the risks for mosquitoes," said Mark Sheperdigian, an entomologist with Rose Pest Solutions in Troy. "You've got all these houses in foreclosure or abandoned all over. And abandoned swimming pools? They get pretty green and can breed mosquitoes by the hundredweight."

Michigan had one of the highest foreclosure rates in the nation for the first quarter of the year, according to RealtyTrac, with more than 33,000 properties. Foreclosures in 2008 were up 21 percent from the previous year and 108 percent from 2006.

Mosquitoes can breed in just a few ounces of water, the experts said. Waterlogged flower pots, neglected birdbaths, dirty gutters, and even puddles or fast-food cups can become havens.

There are 60 types of mosquitoes thriving in the state, said Michael Kaufman, an entomology professor at Michigan State University. Some bite during the day. Some at night. And some are more active around dawn and dusk. A particularly bothersome type in several areas right now is the Aedes trivittatus -- an aggressive little day-biting mosquito that breeds in flood plains.

But cash-strapped communities across Metro Detroit have little means to fight any increased threat. Budget cuts have forced Wayne, Oakland, and Macomb County officials to curtail or eliminate mosquito control programs.


Oakland County has cut its larvicide budget to $300,000 from $500,000 a few years ago; Macomb County has ended a $250,000 mosquito-control program, and Wayne County has stopped a program that once distributed 160,000 larvicide cases to 42 communities but still gives away larva-killing pouches and works with communities and parents on education and alerts.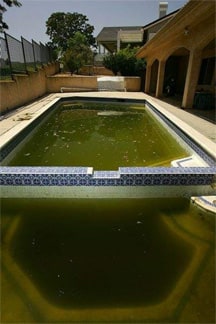 The good news on the mosquito front is that the threat of West Nile virus appears to be tapering off. The Centers for Disease Control has reported six human cases nationwide of West Nile this year. None is from Michigan. Last year, there were 1,356 cases, including 17 from Michigan. The numbers have waned since 2002 when nearly 9,862 people nationwide became infected and 264 died. Michigan had 17 cases and two fatalities that year.

Meanwhile, the best defense against biting is bug spray and, perhaps, a quick slap reflex.

"The mosquitoes out there now are terrible," Kaufman said. "Thank goodness for Deep Woods Off."