Rose Entomologist Dale Hodgson Earns Certified Wildlife Control Professional (CWCP) Title.
Monday, February 18, 2019
Long-Time Rose Pest Solutions Entomologist Earns Prestigious Industry Designation
Dale Hodgson Among Elite Group of National Certified Wildlife Control Professionals
Rose Pest Solutions, the nation's oldest pest management company, is pleased to announce that Dale Hodgson, one of Rose's Ohio-based expert entomologists, has earned the extremely rare and prestigious Certified Wildlife Control Professional (CWCP) title.
Hodgson, the regional technical manager responsible for operations in Ohio, is one of only 25 industry professionals across the United States to achieve the designation from the National Wildlife Control Operators Association (NWCOA).
Hodgson underwent rigorous studying and training to successfully complete the CWCP test that consisted of 200 questions and three essays.
Certified Wildlife Control Professionals demonstrate the highest level of expertise in the art and science of applying the principles of wildlife damage management to the sound resolution of wildlife conflict with humans.
"Dale is such an important member of our team," said Russ Ives, chairman, and CEO of Rose Pest Solutions. "His years of expertise in the pest management field have really paid dividends, and with this latest distinction, it just goes to show you that Dale is always looking to learn more about the industry and perfect his craft."
Hodgson's elite designation as a CWCP sets him apart as a thoroughly trained, ethical and experienced professional who has been peer-evaluated and properly tested by a national trade association. All CWCP recipients must have at least five years and 10,000 hours of experience in wildlife control. They also must be current on NWCOA certifications, successfully pass the exam with a score of 85 percent and pledge to uphold and conduct business in an ethical and professional manner.
As a recognized CWCP, Hodgson helps elevate Rose's dedication to being a good global citizen in keeping environmental impact and human safety at the forefront of its daily operations.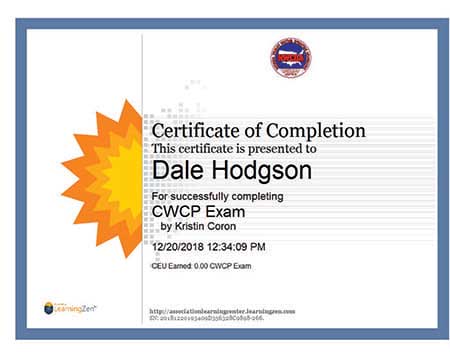 "Rose Pest Solutions has always prided itself in providing professional pest management services," Hodgson said. "Being affiliated with NWCOA and having a CWCP designation for wildlife management is a perfect fit to continue that philosophy."
Hodgson, a board-certified entomologist, has been worked in pest management for over 28 years, with almost 15 of those spent at Rose Pest Solutions. He has a varied background with experience in both outdoor and structural pest management, and his work has been recognized by the United States Environmental Protection Agency for its contribution to the development of Michigan's Integrated Pest Management training programs.
Click here for more information on Rose Pest Solutions wildlife management services.